Locally Produced Corporate Gifts
Wouldn't you like your corporate gifts to continue advertising your business for the next 15 years?
May I tell you a short story about a corporate gift a friend of mine got 16 years ago? We were at a cheese and wine party recently and the snacks were served on a wooden platter in the shape of a guitar. I had never seen anything like it, there was no branding on it and my wife asked the hostess where she got it.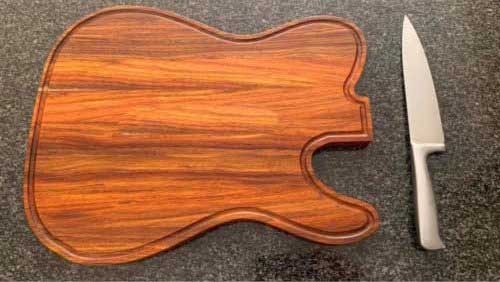 Photo courtesy of DonMeister Guitars
She said "Dave got it as a corporate gift from 'ABC Construction' in 2005, because they discovered that I gave guitar lessons. Every time I bring it out at some function someone asks about it. " She regularly uses the gift and more importantly it was so personal that she remembers who it came from and still promotes their business 15 years later. What is the value of such a gift to your company?
Choose Local, Keep Eswatini's fragile economy going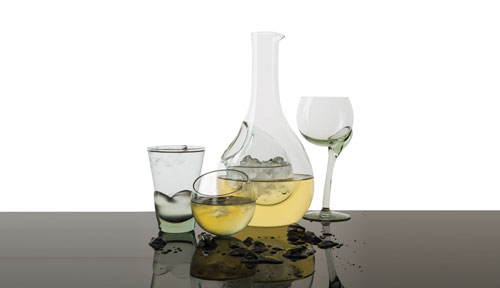 Your choice of corporate gift at the end of the year says a lot about your company. In these crazy times choose a Christmas gift that makes your company stand out from the crowd. Show them you really care about their business and choose a locally made product that will also support the small businesses that have been severely affected by the crisis everyone is going through.
Choose Ngwenya Glass to create your unique corporate gift this Christmas
At Ngwenya Glass we will help you create your special gift that will be admired by your customers and their friends. We have all the tools, materials and skills to custom make a truly memorable gift that will promote your company well into the future.

At our premises we have glass, pewter, wood and chocolate that can be blown, poured, cast or machined into virtually any shape or form you can imagine.
Why don't you become part of our design team?
We invite you to be part of the creative process. No matter what your budget is, big or small we will give you a product that you can be proud to say "That was my idea, look what I made". Your clients will appreciate the thought that went into their gift. You dream of an idea and with your help we will make it a reality. Your only problem is that next year they will expect something better, you have raised the bar.
Equipment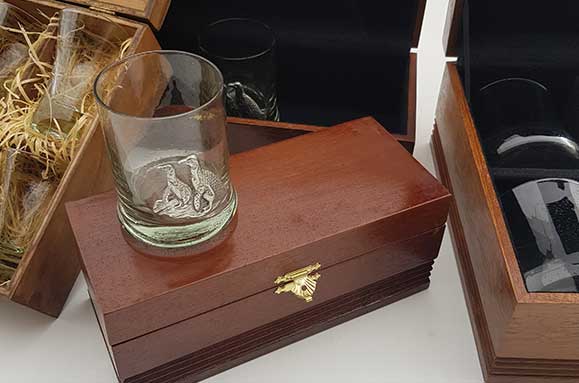 Your company logo and details can be engraved, sandblasted, etched or embossed into these materials. We have a number of different wooden boxes for exclusive packaging.
3D Printing
Laser engraving
CNC Machine
Sandblasting
Lathe
Why should you choose Ngwenya Glass to create your Christmas gifts this year?
If the information above isn't sufficient to convince you to let us design something special please consider how we are striving to make Eswatini and the planet a better place to live on.
ENVIRONMENT
We only use recycled glass, collected by 30 Gogos all around the country
We buy old oil from the take away outlets to fire our furnace
Our roof at Ngwenya is covered in solar panels to run the offices and shop
We harvest all the rainwater that runs off the roof to use in our toilets
We buy old newspapers to package our glassware
SOCIAL RESPONSIBILITY
Your support allows us to support Cheshire Homes with yearly donations
We support and promote Safepads for young girls.
We support Eswatini Anti-venom Foundation saving lives of snakebite victims.
Help us make Eswatini a better place for our children to live in.